OUR MISSION IS TO HARNESS OUR CREATIVITY INTO A SOLUTION FOR YOU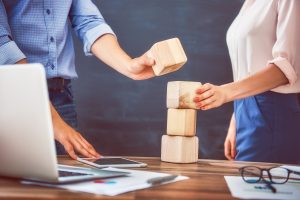 Fusion Designs is an independent New Media Business based out of South Berwick, Maine. Being based in a small town in Southern Maine does not restrict our range of clients geographically. We currently serve a wide range of clients locally in the Seacoast Area of Maine, Massachusetts, New Hampshire, and other surrounding New England area states, but we also branch out across the nation, and for businesses based online. We recognize the fast paced business environment today, was well for the exceptional and individualized marketing services. Here at Fusion design, we aim to maintain clear communication between each other and our clients. You will find ease in contacting us on several different outlets, we are exceptionally accommodating to work with to ensure a successful flow of communications. Whether it may be in your office, by telephone and conference calls, web conference, email, or any other convenient venue, we bring our office to you.
We believe there is no project or conference is too big or too small for us to handle. Maybe you are in the market for a new, fresh social media site, website, or blog, or maybe you are looking to revamp and update your current one. Are you looking for someone to manage your online presence and social media accounts, to save you the time and hassle allowing you to focus on other business aspects? Looking for you business to gain more exposure, and you are in need of a brochure for a new promotion, new business cards, flyers, advertisements, or even digital and social media advertisements? Or, are you looking to develop a logo and brand to help you and your business put your best face to the world? Maybe you are planning an event, or even a soon to be bride, seeking out unique, personalized, custom invitations and event materials. Whatever result you may be looking for, our team is confident in helping you develop the media that best suits the needs of you and your business. Our pricing remains reasonable, always competitive, and budget-friendly. Our appreciation and passion for creative is very evident in our work, and day to day business. We strive to provide a personalized, handcrafted touch within all that we do. At Fusion designs, we aren't just looking to serve your immediate needs, but to also develop and maintain a positive and lasting business relationships with you.
Meet Your New Best Friends, Our Gurus.
We Are Local And Have Helped Clients All Over The North East.
We Thrive Ourselves On Creativity, Intuition & Determination.
Its these three qualities that bind us together as a team and enable us to deliver the results you are looking for and more.
We Are Creative
Our outside of the box thinking, along with our marketing knowledge brings creativity to a new level.
We Have Intuition
When you aren't sure what you need or what the next steps are, we can guide the way.
We Are Determined
No project is too big or too small and we never shy away from a challenge and tackle them as a team.